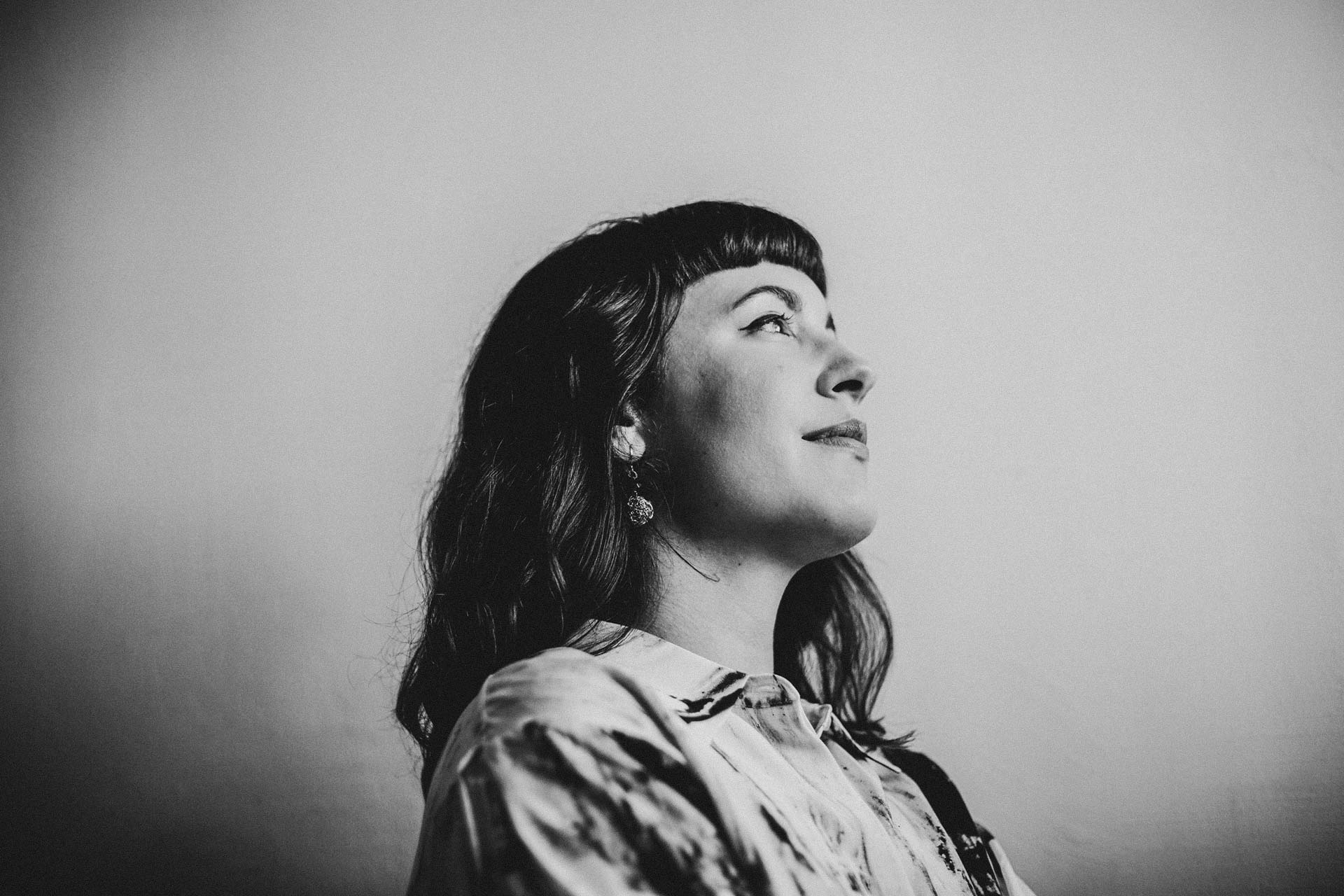 Prices
VVK: VVK 14/10 € plus fee
AK: AK 18/14 €
CATCH-UP CONCERT. Finally! The winter sickness wave leaves us alone and we get the chance to invite Berlin-based, Bosnian-Slovenian singer and composer Mirna Bogdanović to Leipzig's naTo for an exclusive Jazzclub Live (catch-up) concert.
Bogdanović studied classical piano and jazz singing at various music academies in Europe and completed her studies at the Jazzinstitut Berlin in the class of Judy Niemack, Kurt Rosenwinkel and Greg Cohen. In her music she combines vocal and instrumental, individual and collective, real-time and post-production, perception and reality. Her debut album "Confrontation" (Klaeng Records) was awarded the German Jazz Prize as "Debut Album of the Year 2021" and is on the best list of the German Record Critics. The album received numerous reviews and was played by radio stations around the globe. Her compositional work has been supported by grants from the Berlin University of the Arts (Nafög), the Berlin Senate, the Music Fund and GEMA.
This month sees the release of their second studio album called "Awake", released on Berthold Records. The album was produced by Chris Hyson of Snowpoet and features several exciting guest musicians in addition to the standard quintet.
Enough beautiful reasons to listen to the Downbeat award winner live and in color. Mirna will be accompanied by a group of musicians* who are also strong individual voices in the German and international jazz scene. Peter Meyer on guitar, Povel Widestrand on piano and synthesizer, Matthias Pichler on bass and Philip Dornbusch on drums.