21.10. Gewandhaus Jazz Mass by David Timm!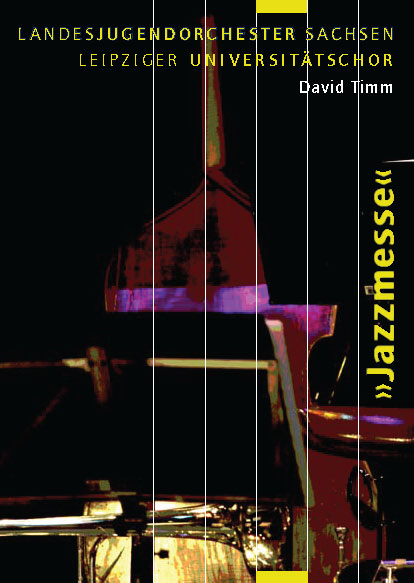 For choir, orchestra, soloists and jazz band
Friday 21.10.11 | 8 pm | Leipzig
Gewandhaus, Great Hall
Admission 7,50 Euro (plus 2,- VVK)
Advance booking (03 41) 127 02 80
After arrangements and compositions by David Timm
Johann Sebastian Bach motet "Komm, Jesu komm"
Bach arrangements for orchestra and jazz band
Mass for choir, orchestra, soloists and jazz band
Performers:
State Youth Orchestra, the Leipzig University Choir
Tanja Pannier_voc, Matthias Knoche_voc, Reiko Brockelt _sax
Arne Donadell _piano, Matthias Eichhorn_bass, Stan Neufeld _drums
This composition combines elements of contemporary jazz, rock, pop with those of Gregorian chant as well as classical choral and orchestral literature, without turning away from today. Through-composed parts alternate with instrumental and vocal improvisations.
More information here ...