Since 1973
With all its projects, the Jazzclub Leipzig wants to make it possible to experience the spiritual-sensual dimension of jazz - a music that, more than almost any other art form, thrives on the combination of two opposing poles: individuality and collective spirit.
Concerts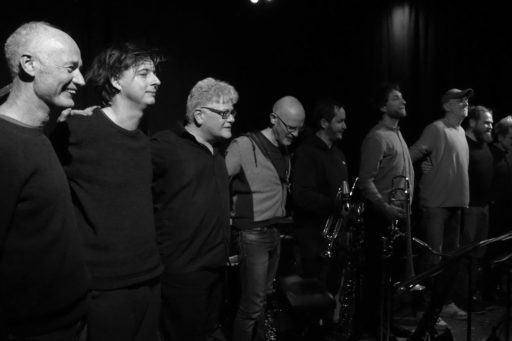 We start the new year with a well-known special!
So young, so experienced. February starts with a special concert at the naTo. The four-piece, highly acclaimed ensemble "Lisbeth Quartett" around composer and saxophonist Charlotte Greve releases its fifth album on Intakt Records with "Release". We are very happy that the band makes a stop with us in Leipzig!
Session opener: Lukas Heckers Band - Concert and session in cooperation of Jazzclub Leipzig and HMT Leipzig - Elias Vollmer (keys), Max Löbner (git), Luca Genze (b), Lukas Heckers (dr), Llly Ketelsen (voc) - Min. 2,00 € cultural contribution
All concerts
Become a member and enjoy benefits
Everything you need to know about the club and membership can be found in the club flyer.
Download
Jazz you have to listen to. Playlists for jazz fans.
Tracks selected for you in our playlists on Spotify. Put on your headphones and go!
More