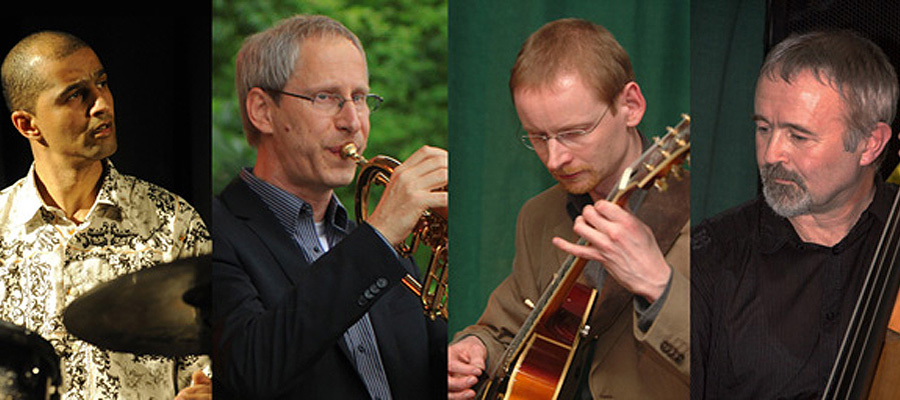 FRANK BARTSCH QUARTET
On this LeipJAZZig evening we have the quartet around Frank Bartsch, the great man on trumpet and flugelhorn, as guest in the "Hopfenspeicher". The trumpeter originally comes from Leipzig, has been based in Dresden for a long time, but has never broken the connection to the Leipzig jazz music scene.
You can hear well-known but also rarely played jazz standards, which tell their very own stories through the colorful improvisations of the four virtuoso musicians. From time to time, the sparkling energy of Latin music shines through, and the musicians sometimes dive deep into the mood of a ballad, but above all: it swings!
Frank Bartsch - trumpet, flugelhorn, harmonica
Eckart Gleim - guitar
Thomas Moritz - double bass
Peter Jakubik - drums
Admission is free!
Seat or table reservations are possible under Tel. 0341 / 1 24 88 98 daily from 2 pm.