Thärichen's Hendrixperience Orchestra feat. Annamateur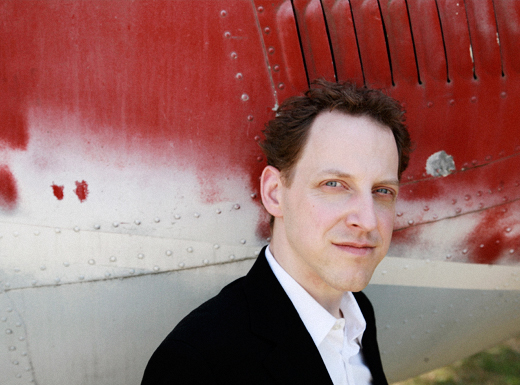 Vocally powerful! Premiere of newly arranged Hendrix songs from the pen of Gil's "grandson".
Jimi Hendrix , probably the most influential guitarist of rock music and symbolic figure of the Woodstock generation, would celebrate his 70th birthday this year.
He set guitars on fire like women's hearts, as a performer he was a force of nature, his sound pure ecstasy. But what remains of his songs today, once you dispense with the epigone-like pose of the wild and sonorous guitarist? Even during his lifetime, Hendrix felt misunderstood as a songwriter. Thärichens's Hendrixperience Orchestra gets to the bottom of his songs and finds new sounds for them - completely without distorted guitar. With the wonderful voice of Annamateur, the ensemble pays tribute to the depth and poetry of his songs and celebrates the songwriter Jimi Hendrix on his anniversary.
Evans` congeniality also distinguishes one of the younger "disciples" of the sound innovator: Nicolai Thärichen. It is no coincidence that the Berliner once wrote his diploma thesis about Evans. And the signature of his arrangements for large ensemble also shows unmistakable style parallels, right down to the instrumentation: the use of bass clarinet and flute typical of Evans, flanked by trombone and trumpet, with furious guitar electrics in between, above or against them. The sparse brass instrumentation (one trumpeter and trombonist each against three woodwinds), the further nuance of the sound by clarinet, the far more artistic part of the piano, all this shifts the accent in favor of chamber music, reinforced by the text underlay important for Thärichen, i.e. the vocals (he is also occasionally effectively included with Evans) - partly in the Hendrix project, in some albums completely, for example with Astrud Gilberto). This gives his sound, despite all proximity to the model, its own coloring - chord structure, melody and rhythm do their part to put the stamp of uniqueness on this style of composition. What he writes for his tentet soon puts the listener in a lyrical mood, soon in a bacchanalian frenzy. This music has such a hypnotic and ecstatic power that it simply has to be counted among the most brilliant that today's German jazz has to offer. So if anyone seems predestined to recall one of the earliest impulses of rock jazz with his own project and thus to give the idea of a Hendrix for Evans a completely new shape in an equally congenial and original way, then it is Thärichen. The vocal part will also provide originality: occupied by the powerful-voiced Anna-Maria Scholz, better known as Annamateur.
Annamateur (voc), Claudio Puntin (bcl, cl), Ulrich Kempendorff (bcl, tsax), Viktor Wolf (bcl, barsax), Stephan Braun (cello), Franz Bauer (vibraphone, marimba), Nicolai Thärichen (p, arr), Oliver Potratz (b), Christian Marien (dr).