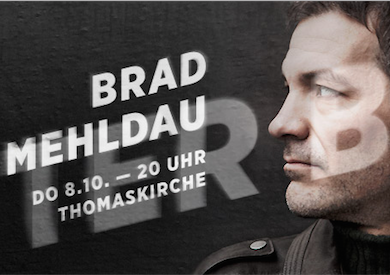 "After Bach" - exclusive solo concert in the Thomaskirche on the occasion of 1000 years Leipzig
When the "hometown" of a music festival turns 1000 years old, it seems obvious to pay homage to the city's greatest musician. But what if the festival presents contemporary jazz and the city's greatest musician is none other than Johann Sebastian Bach?
Then you would have to invite one of the greatest contemporary jazz musicians ever, one who has a relationship with Bach, and ask him to conceive a very special concert, wouldn't you?
That's what we thought. And started at the top of the wish list. So we asked Brad Mehldau. He was immediately hooked - and is now coming to Leipzig with a solo piano concert conceived especially for the occasion. More precisely, to the Thomaskirche, where Johann Sebastian Bach once worked and where his grave is today.
So it will be a very special evening, and one that once again shows that tradition and innovation can go hand in hand.