MDR-Rundfunkchor "A kind of ... Choral Music" - world premieres by Florian Ross, Andreas Theobald and Theresia Philipp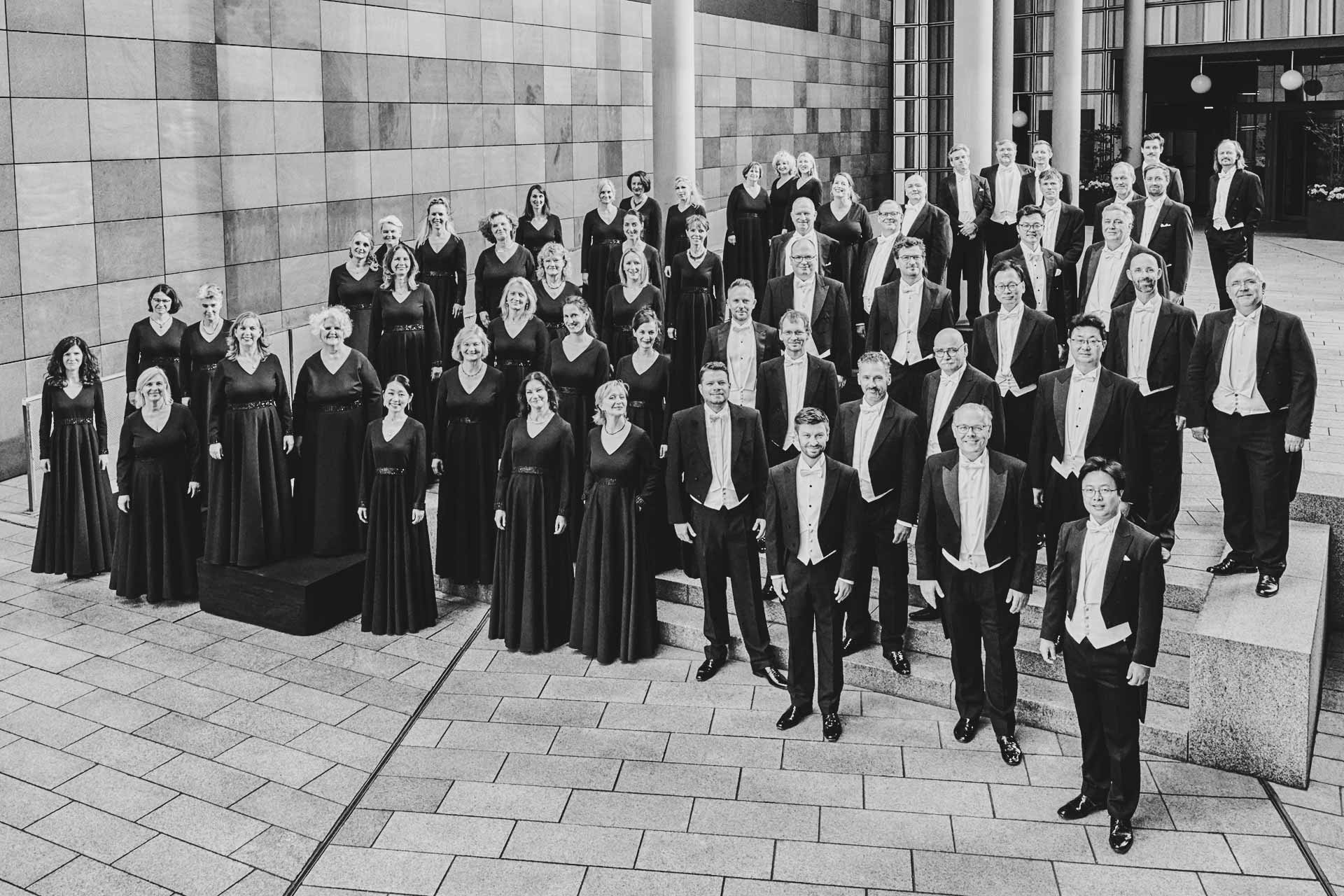 Prices
VVK: 20/14 € (plus fees)
AK: 26/19 €
The ARD's largest and oldest radio choir is once again working on a production in cooperation with the Leipziger Jazztage: pieces composed especially for the vocal ensemble by the three Cologne-based jazz musicians Florian Ross, Andreas Theobald and Theresia Philipp will be premiered at the festival.
The task was clear: the three musicians, who are otherwise mainly at home in jazz, were to compose choral works - whether for mixed or divided, accompanied or unaccompanied choir. No easy undertaking, were the three not who they are: The composer and virtuoso pianist Florian Ross, who has been awarded the German Jazz Prize (2021), among other prizes, has been demonstrating his fine musical sense for contemporary and improvised music in numerous commissioned works for years. Theresia Philipp, who is active as a saxophonist and clarinetist in various formations, combines avant-garde jazz with jazz-inflected music in her compositions. Andreas Theobald, on the other hand, not only learned the accordion and organ, but also studied jazz piano and can also draw on many years of experience as a choral singer. 
Texts by Andreas Theobald, Theresia Philipp, Kamala Dubrovnik, Ursula Martyn-Ellis, Elizabeth Barrett Browning and others will be sung, as well as excerpts from Ovid's Metamorphoses. 
Theresia Philipp and Andreas Theobald will accompany some of their compositions themselves as soloists, while the Leipzig pianist Florian Kästner will take over Florian Ross' part. In addition to the choral works, the audience can also look forward to a joint purely instrumental piece by the three virtuoso musicians.